Your dog is an integral part of your life, but sometimes you might be struggling with their behavior. In times like these, you wish there was a professional who could help you..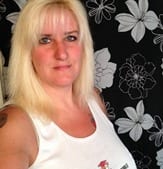 This is where Mission Impawsible Dog Training comes in.
At Mission Impawsible Dog Training, we are committed to providing high standard experience to our clients and their dogs. The company is owned and managed by Jennifer Stasinos. She started in 1992 as a Certified Master Dog Groomer, after attending the Pedigree Career Institute.
She opened Mission Impawsible in 1997, after receiving her certification as a Master Dog Trainer from National K-9 School for Dog Trainers. Then in 2004, she attended the International School for Dog Trainers for certification as a Professional E-collar Trainer.
Jennifer is passionate about her work, which is why she loves to work with dogs, along with their owners.
For all of us here at Mission Impawsible Dog Training, there is no greater sense of pride and satisfaction than to help a dog and their family build a relationship and life together.
So, probably no one will understand your love for dogs more than us. We are always looking to expand our knowledge base by attending seminars and workshops, as regularly as possible.